Northstar
January 7, 2016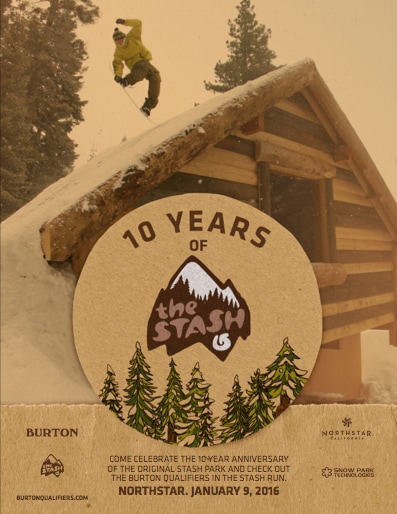 December 17, 2015
2016 marks the ten year anniversary of the first stash run at Northstar. To celebrate, Burton has teamed up with Northstar to re-create an age-old event called, "The Stash Gathering". All summer, the Burton Resort and Events Team has been collaborating with SPT and Northstar to get the CK Cabin and Stash run ready for this event. Check out this video fly through of the run to get a taste of what you can expect to find in the Stash run this winter!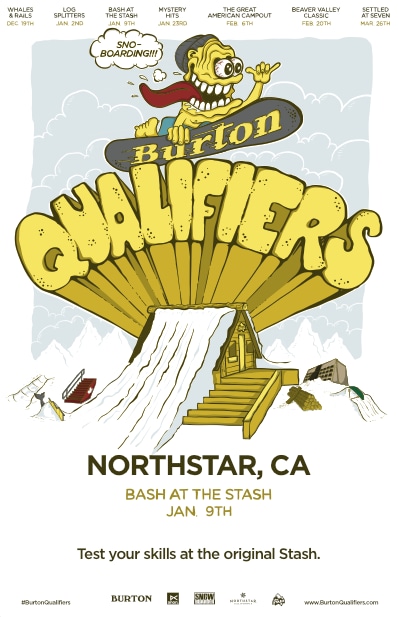 Snow Features on the Stash Run are going to incorporate multiple options. Hip it, jump it, cannon it, jib it! The choice is yours. This season brought us tons of snow so we have built an array of snow features offering multiple options. Milled polejam road gap with hip landing option is an example of what you can find on the Stash Run.
Time and the elements have taken their toll on the rainbow line in the Shredwood Forest so we have replaced them with a motocross-inspired rhythm jumpline. Tight and fast flying through the trees is what you can expect to see as you make your way to the Shredwood Forest on your way to the Craig Kelly Cabin.
We heard a familiar howl coming from the Shredwood Forest. The Shreddie has beckoned you to congregate on the second day of the Burton Super Demo at Northstar-at-Tahoe to show off your stuff. There will be three sessions highlighting your jibbing and jumping creativity… Read More…

Location:
Language: